Eclectic Media Productions, one of the fastest-growing and most aggressive public relations companies in the country, has announced the signing of international pro wrestler Awesome Kong as a new client.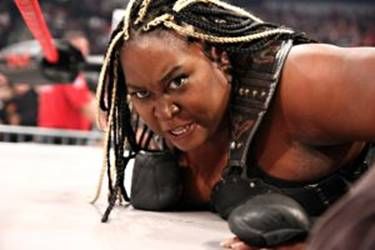 Awesome Kong, multiple-time Total Nonstop Action (TNA) Women's Knockout Champion and the first and only woman to hold the AWA and NWA World Women's titles simultaneously, is happy to be represented by Eclectic Media Productions (EMP).
"Their professionalism, track record and ideas sold me," Awesome Kong said of her new alliance with EMP, in which the company will utilize its resources to continue to maintain and intensify Awesome Kong's reputation as one of the most dynamic personalities in pro wrestling today.
Awesome Kong is widely recognized within the industry as a wrestler with huge star power and overwhelming tenacity and ferocity. Awesome Kong is also in high demand internationally due to her success in Japan where she held many titles.
"Adding Awesome Kong has made an already good year better for us," Shannon Rose (Owner of EMP) said of his company and its rapid rise since forming.
Eclectic Media Production's signing of Awesome Kong is considered a key move for Rose's company because pro wrestling and entertainment observers believe that not only is she among the most scintillating figures in the sport today, but that she's likely to maintain that status well into the future.