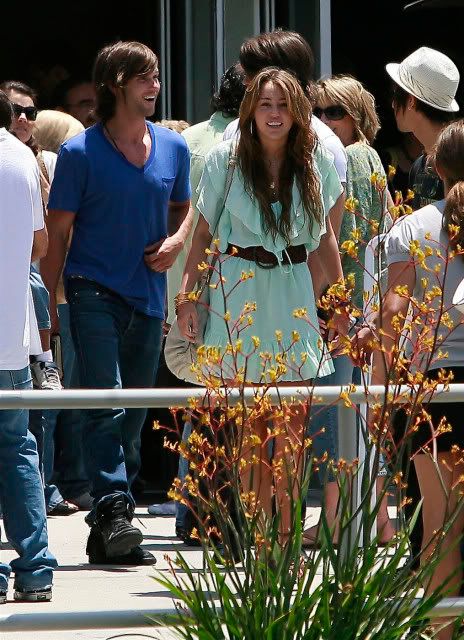 The 'Hannah Montana' actress has left a series of heartfelt messages for her former partner – who she split from in June after around a year of dating – on social networking website Twitter, sparking speculation they may reunite.
She wrote on Wednesday (12.08.09): "I am in between happy and sad today. I'm happy because I love you. I'm sad because I can't get enough of you." Earlier this week, the pair both confessed they were struggling to cope with the split by posting their innermost feelings on the internet.
Underwear model Justin, 21, wrote: "Just recorded a demo.. Now I'm sitting on the couch wondering why we as humans try to pretend everything's okay when it isn't.. Just be real (sic)."
Miley replied: "Everything IS ok. Honestly. I can't change you're mind and your heart no longer belongs to me. Maybe YOU'RE the one pretending you're fine (sic)."
The 16-year-old star appeared to be dwelling on Justin's words, as she laterwrote: "Why do I continue to torture myself? "Drifting away to a better place while listening to 'Comfortable'. This song makes me cry everytime. (sic)." Source: Bang Showbiz
Photo: Flynet Pictures