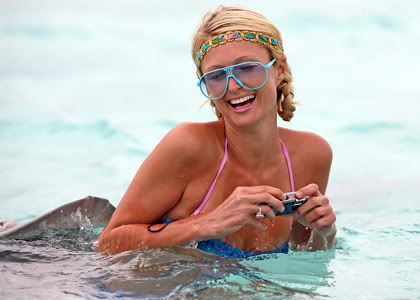 Showing off her courageous side, Paris Hilton was out swimming with sharks and stingrays during her romantic Bora Bora getaway on Friday afternoon (August 14). Joined by on-again beau Doug Reinhardt, the hotel heiress looked stunning in a blue and pink all-in-one bikini matched with blue shades and a green and gold headband as she leapt off a boat – landing inches away from the fierce ocean creatures. To bad one did not eat her lol ;-)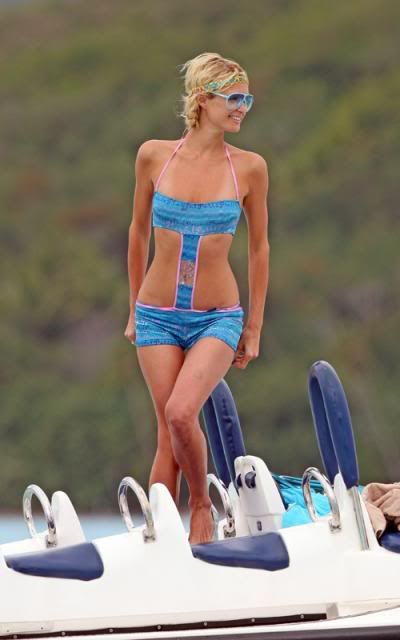 An onlooker who spied on the socialite told Splash News: "Paris looked like a goddess as she jumped into the ocean. She seemed a little apprehensive at first with the sharks and stingrays swimming around the boat, but after some deliberation, she threw caution to the wind and just went for it and jumped into the sea."

With Paris splashing about in the water while frolicking with the ocean wildlife and sporting a big grin, the source adds, "She really is fearless."