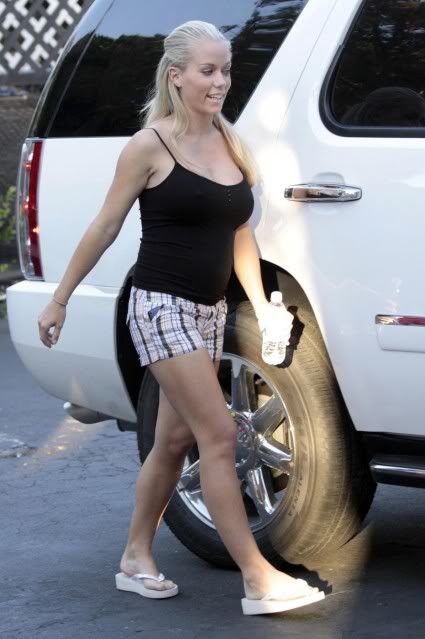 The mom to be tells she is feeling good despite change in her body.
A baby bump isn't stopping Kendra Wilkinson from slipping into a bikini. She looks so cute, We know her hubby adores her and also trying to be good wife. I had also recently expressed her feelings that she had felt her baby kick for the first time. I had also told that she wants to become strict Christian mother.
The 24-year-old reality star – who is due Christmas Day – sported the revealing swimwear during a relaxing day at a Malibu beach with new husband Hank Baskett and their dogs, Rascal and Martini.
She had told US Magazine on 14th July "It was so crazy, I was just sitting there and then all of a sudden, 'Bam!'" I was like, 'That wasn't gas!'"
She said overall she is "feeling good." "I'm craving a pickle right now — and I hated pickles before!" she said.
Wilkinson added that she is looking forward to finding out the baby's sex soon. Said the reality star, "I still think it's a boy." Photo: FlyNet Pictures