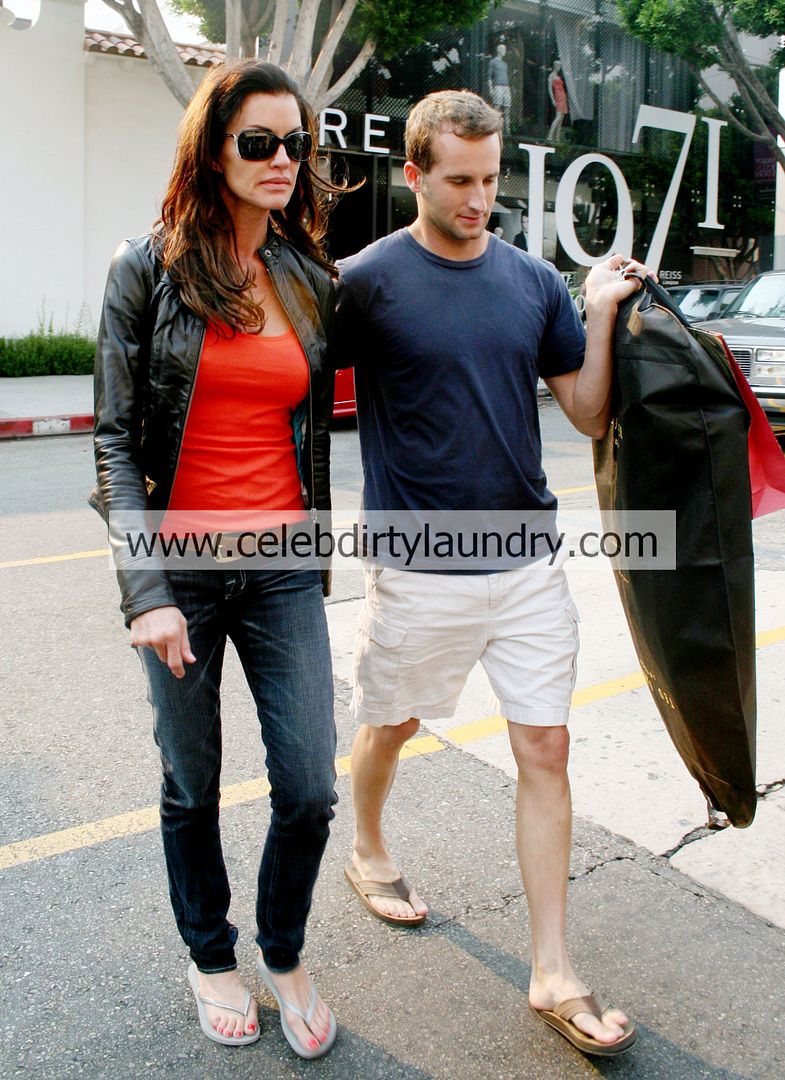 World's self proclaimed "first super model" Janice Dickinson strikes a pose in West Hollywood on September 2, 2009. Janice finds herself accompanied again by a younger man who carries her dry-cleaning and unlocks the car as she flaunts curbside.
Blogs We Love
Amy Grindhouse says Megan Fox Compares Michael Bay to Hitler
Fatback Media says Chris Brown Remembers Being A Punk Pussy Bitch
Bitten & Bound says Jason David Frank MMA Fighter (PHOTOS)
Grow A Brain Idiot says Eco-Terrorists Threaten Attack On NYC
Celebrity Fashion Watcher says The Mama Do Singer almost popped out of her short designer dress to say hello
I Need My Fix says Ellen DeGeneres Tempts David Beckham
WizBang Pop says Which Mike Myers Is More Horrifying?
Busy Bee Blogger says Police Re-opening Brian Jones' Death
Eat.Sleep.Celebrity says see Lady Gaga New V Magazine Photoshoot
Glitterati Gossip says Worlds Longest Fingernails Make Guinness World Record Book
Celebrity Smack Blog says Lindsay Lohan $1M Playboy Deal
Celebrity Puke says Kim Kardashian At Brody Jenner's Party!!
Anything Hollywood says Pete Wentz throws Like a Girl
Click on thumbnails to enlarge
Photos: Fame Pictures