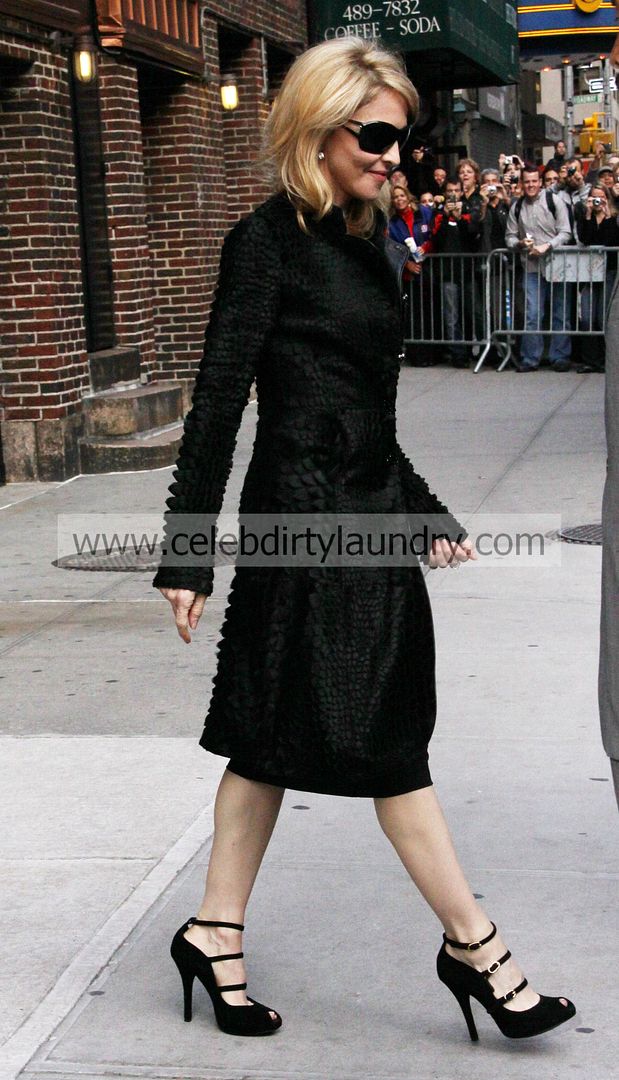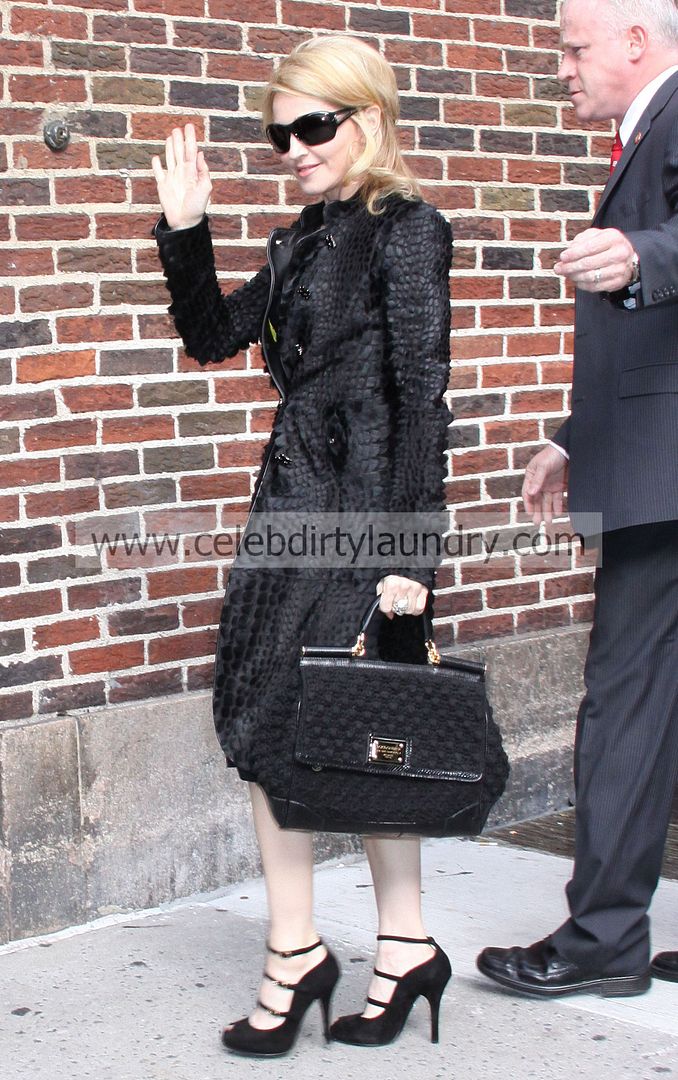 Madonna happily greets fans and photogs as she makes her way to "The Late Show With David Letterman" in New York City, New York. She joined Dave, who she infamously dated much earlier in her career, for an appearance to promote her upcoming "Celebration" album.
Blogs We Love
Amy Grindhouse says Justin Timberlake Jessica Biel Break Up Untrue
Farandulista says Tori Spelling Hospitalized
Bitten & Bound says Dennis Hopper Rushed to Hospital in Manhattan
Celebrity Smack Blog says So You Think You Can Dance FLASH Video
Grow A Brain Idiot says Polanski Found Dead in Swiss Cell – Rape Then Suicide Suspected???
Celebrity Fashion Watcher says Highlights of Inside Soap Awards 2009
I Need My Fix says Kristin Cavallari Hosts 'Unite Unveiled'
Anything Hollywood says Kate Gosselin Is A Diva On Ice
CelebPulp says More celebrity break up rumors!!!!
Gossip Beast says Aubrey O'Day is Not An Attention Whore At All
Glitterati Gossip says DJ AM Death Declared Accidental
Eat.Sleep.Celebrity says John Gosselin at JFK
Fatback Media says Kim Kardashian is Off The Market, Again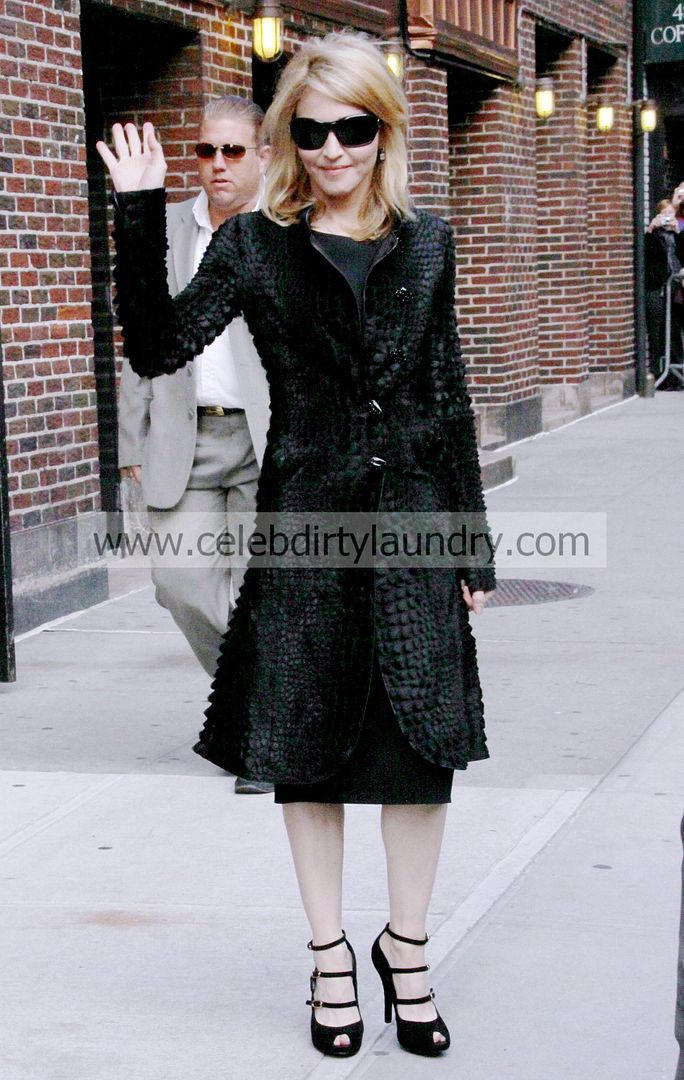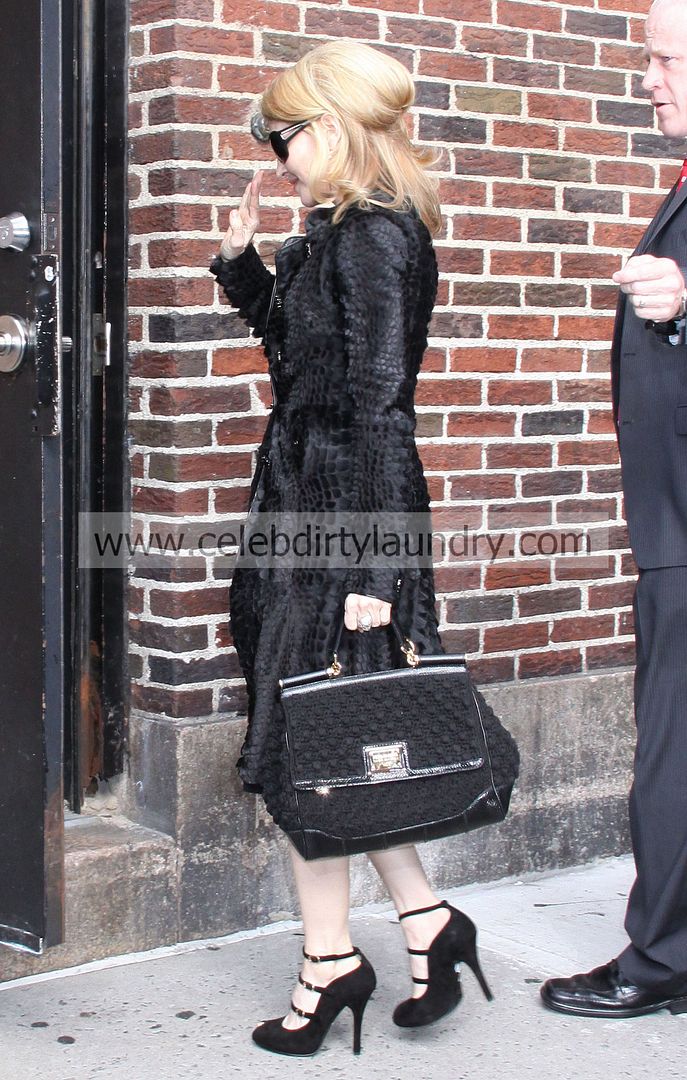 Madonna has now released her third greatest hits album – Celebration. And it is a celebration of her pop music career; a 36 remastered songs (including two new songs), half from the 1980s and the other half evenly split between the 1990s and 2000s.
More Blogs We Love
Right Celebrity says Walmart Wedding: Crystal Newsome and Robert Vickrey (Video)
D*ana's Dirt says Lady Gaga Finger
Busy Bee Blogger says Dr. Dre and Lady Gaga?
Allie Is Wired says Spencer Pratt To Cut Off His Nuts?
Boxers or Briefs says Calvin Klein Polls Men and Women on Underwear
Stupid Celebrities says Artie Lange Pleads Guilty To DUI Charge
The Star Celeb says Life is Hot in Cracktown Movie Trailer
CelebGlitz says Rihanna and Justin Timberlake Secretly Dating?
Ayyyy! says Peaches Geldof, Bag Lady
Crazy Days & Nights says Were Klhoe & Lamar married?
Skinny Vs Curvy says DWTS Celebs Reveal Their Body Secrets
Click on the thumbnails to enlarge
Photos: Fame Pictures