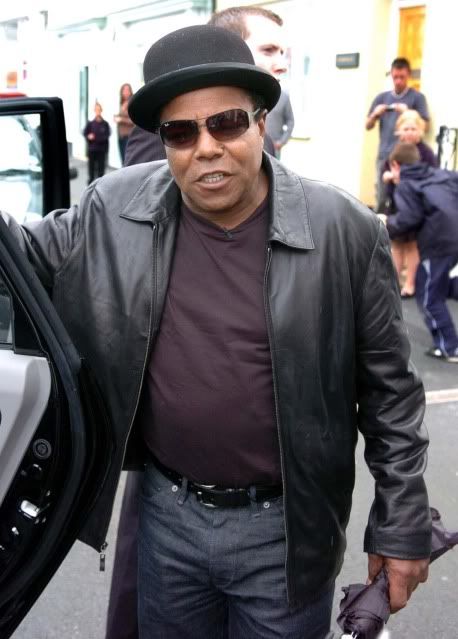 Tito Jackson says some of Michael Jackson's employees only cared about their pay. Tito – who was left devastated when his brother Michael died of a suspected cardiac arrest last month – revealed the Jackson family tried to stage an intervention to free Michael from the bad influences in his life some time ago. He explained to US TV show 'Entertainment Tonight': "I think he was encircled by enablers. "It was always a difficult situation, some people care about their job more than the person's health and wellbeing and I think that's what we experienced, some of the employers, security or whatever, were more concerned about their pay cheques than letting us check on our brother."
Although the events surrounding Michael's death remain unclear – toxicology tests taken during his autopsy are yet to be released – it has been claimed the singer was taking a host of prescription pills. Recent reports suggest police believe Michael's physician Dr. Conrad Murray may have injected the singer with powerful aesthetic Propofol – also known as Diprivan, which is used to put people to sleep in hospital before surgery – in the hours before his death.
Tito maintains he does not know the truth about Michael's death, but is adamant Murray should be prosecuted if he did administer something which caused his sibling's passing. He said: "I had no clue what was being done by his personal physician whatsoever. If he is responsible, whoever is responsible, they should be brought to justice. Michael was physically fine as far as I'm concerned, he was strong, he was in good health, he was playing and happy and everything was fine. My brother has always been a thin young man, you know, and that's just the way he was, but he was totally healthy."

Tito added his sister Janet told him Michael had died, and revealed he has not been to see Michael's body at Los Angeles' Forest Lawn Cemetery. He explained: "I want to remember my brother as I knew him and not think of him as he looked the last time I saw him, that would be very hard for me. We're all working it out. I have a very large family and when you have a
family that large it's hard to get everyone agreeing on the same page." Source: Bang Showbiz
Photo: Fame Pictures