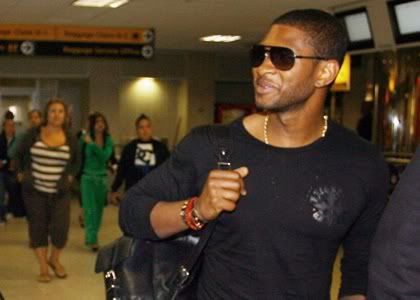 Carrying on his travel-intensive lifestyle, Usher was spotted arriving at JFK International Airport in New York City earlier
today (June 16).
The "My Way" hitmaker appeared to be in a good mood as he moved through the terminal, warning a paparazzo to
"look out" as he almost tripped over some baggage.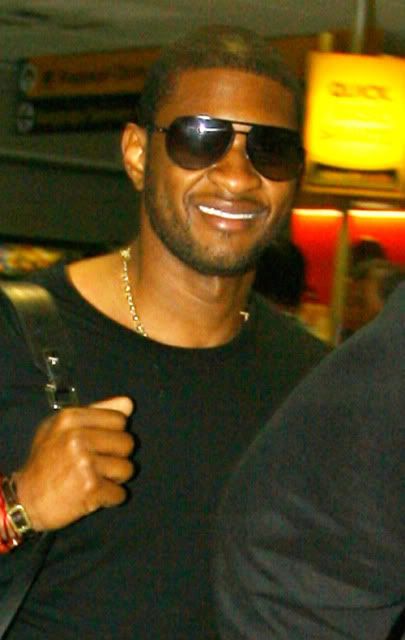 In related news, Usher's marriage has been in question since this past February and last week his estranged wife
Tameka Raymond's lawyer began a preemptive strike to avoid allegations that she was unfaithful to the R&B crooner.
Attorney Randy Kessler told press, "She's a great mom. She's been a loyal wife. She's trying her best to take the
high road and not attack him." Usher and Tameka, who have two kids together, have filed for divorce after two years of
marriage.