The brothers are sometimes collectively known as the "Baldwin brothers." They were raised in a Roman Catholic family and are of Irish, English and French descent. Their parents were Carol, founder of a Breast Care Center, and Alexander Ray, a teacher. Each of the four Baldwin brothers has made headlines, whether for their acting roles, their high-profile relationships or their personal problems. Below is a guide to each of the brothers:
Alex Baldwin – Born 1958 in Amityville, NY. Has two sisters, Beth and Jane. Alec has a daughter, Ireland, with his former wife Kim Basinger. He is best known today for his Emmy-winning role as Jack Donaghy, the corporate paymaster of a late night comedy show in the hit sitcom 30 Rock.
Career Highs: Made his name on TV's Knots Landing, spent years as a Hollywood heart-throb in the likes of The Hunt For Red October, then made his comeback in hits such as The Departed and 30 Rock.
Career Lows: His biggest blockbuster lead role came in The Shadow, a pulpy superhero flick from 1994, which flopped at the box office and effectively ended his career as a heroic leading man.
Signature Scandal: After an unpleasantly public seven-year battle with Kim Basinger for custody of their daughter, Ireland, an angry voicemail from Baldwin (in which he called his offspring "a rude pig") was leaked.
Politics: A Democrat and fierce critic of the George W Bush administration, Alec is an animal rights activist and has discussed running for office as Governor of New York.
They Say: "Actors are like plumbers. When you invite a plumber to your house and say, 'I want you to put this sink in my bathroom,' the plumber doesn't say 'I'm not going to install that sink, it's hideous.'"
Where He Is Now: On the cover of the US edition of Wired magazine; preparing to present the 2010 Oscars with Steve Martin, who is his co-star, alongside Meryl Streep, in the new romantic comedy It's Complicated.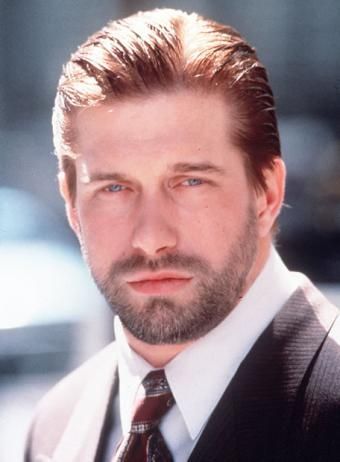 Stephen Baldwin – Born in 1966 in Massapequa, NY; married, two children. You would have seen him In The Usual Suspects (1995), as Michael McManus, the hottest- tempered member of a criminal fraternity that performs an inadvisable heist.
Career Highs: Never again achieved the heights of the Oscar-winning The Usual Suspects, but he enjoyed reality TV success, coming fifth (out of 14) in the seventh series of the US Celebrity Apprentice.
Career Lows: Appearing on Celebrity Big Brother, of course (unless he wins, which seems unlikely). Although he did break his shoulder in a fall during Ty Murray's Celebrity Bull Riding Challenge in 2007.
Signature Scandal: Last July filed for bankruptcy, claiming he owed more than $2.3m. His $1.1m NY home was under threat.
Politics: Born-again Stephen, who boosted the McCain-Palin ticket in the 2008 election, hosts a radio show with a conservative evangelical.
They Say: "I'd like to knock sense into Barack … I wouldn't hurt him. But if he wins the election, he'll hurt me. He's a cultural terrorist."
Where He Is Now: Hanging with Stephanie Beacham, Heidi Fleiss, Vinnie Jones, Sisqo and a selection of celebs he may never heard of before in the Big Brother house.
Read the rest after the jump!
William Baldwin – Born in 1963 in Massapequa, William "Billy" Baldwin is married to Chynna Phillips, the daughter of John and Michelle Phillips of Sixties group The Mamas & Papas. They have three children. He can be seen with Kurt Russell in the 1991 blockbuster Backdraft, as part of a family devoted (like the Baldwins) to a single career – only in the movie, that career is firefighting, not acting.
Career Highs: Backdraft and Flatliners (1990) made him a star, but gave his best performance in 2005's The Squid and the Whale.
Career Lows: Playing opposite Cindy Crawford in her imprudent screen debut Fair Game, in 1995. Baldwin's career took a nosedive.
Signature Scandal: Though he and his wife's families have both seen more than their fair share of scandal, Billy has steered clear, and been both solvent and happily married for 15 years.
Politics: Has a degree in political science from the State University of New York. A Democrat, he and his wife raised $58,000 for Barack Obama's campaign.
They Say: "I've always said that I was an activist before I became a celebrity."
Where He Is Now: Billy followed Alec into TV, starring in both seasons of the blackly comic drama Dirty Sexy Money. Will appear as Batman in the straight-to-DVD animation Justice League: Crisis on Two Earths.
Daniel Baldwin – Born in 1960 in Massapequa; married three times, and has five children, including his son Atticus, whose mother is Daniel's Homicide: Life on the Street co-star Isabella Hoffman. You have seen him playing a detective in Homicide: Life on the Street, David Simon's Baltimore cop show that preceded The Wire. Daniel was with the show for three seasons, 1993-95.
Career Highs: Homicide: Life on the Street and … erm, that's about it. He has since made an appearance in The Sopranos. Career Lows: Where to start? Probably with the television version of Attack of the 50 Foot Woman, or perhaps as an overweight contestant on the US incarnation of Celebrity Fit Club in 2005.
Signature Scandal: After his arrest for cocaine possession in 1998, his role in rom- com It Had to be You was re-cast. Arrested for driving under the influence of drugs twice in 2006; was on VH1's Celebrity Rehab.
Politics: Daniel was busy with rehab and newborn children during the last presidential campaign, but he has been a registered Democrat in the past.
They Say: "I'm a straight-up cocaine addict. I don't really drink very much, although I have abused alcohol in the past. And I don't use any other drugs. I don't take pills. I'm a die-hard cokehead."
Where He Is Now: After appearing with Stephen on the US version of I'm a Celebrity … Get Me Out of Here! in 2008, Daniel had a recurring role in TV crime drama Cold Case. Said to have nine film projects in the pipeline.
The Baldwin Family has two sisters. Beth Keuchler is head of the Stephen Baldwin Fan Club and Website. She has six kids with landscaper husband Charles.
Their other sister Jane Baldwin Sasso, a physical therapist, has a child by her husband, car-dealership manager Randy Sasso.
Source: The Independent (London, England)