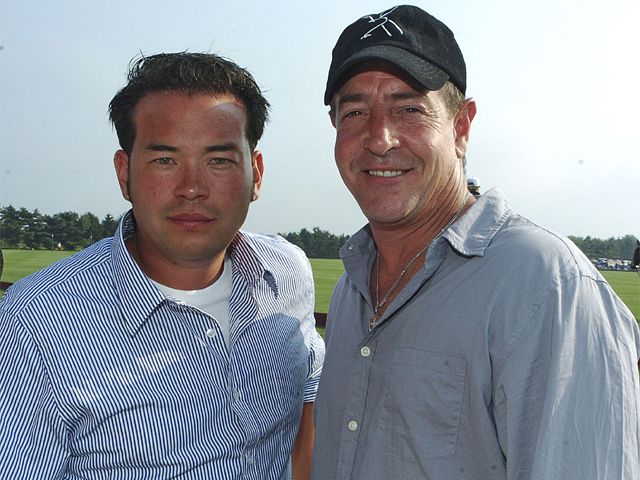 LMAO if memory serves me Jon Gosselin and Michael Lohan use to be "manpals". Well apparently Michael Lohan intends to challenge his ex BFF (manpal) to a big buck boxing match.
Lowlife Michael Lohan father of Lindsay & Ali Lohan plans to publicly lay down the gauntlet on January 6 at a press conference where he'll announce that he's stepping into the ring against an actor named Derek Macintosh during Celebrity Boxing 16, scheduled for January 15 in Philadelphia. Michael Lohan is so repulsive he will do anything for publicity – he is desperatly trying to extend his fifteen minutes of fame. I guess leaking information to the press about his daughter did not pay enough.
Jon Gosselin is also being challenged to box Damon Feldman. RadarOnline.com exclusively reported that the boxing promoter is offering Gosselin the chance at a $120,000 purse to step into the ring with him. Feldman is furious at Gosselin for the way he's treated Hailey Glassman.