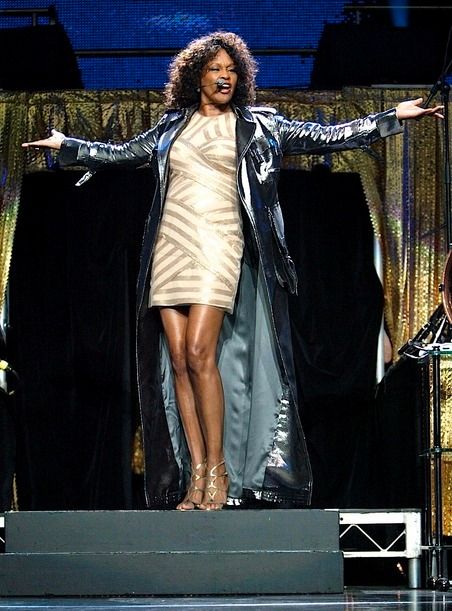 After Britney disappointing the Aussie crowd with her Lip Sync, Now it's 46 year old American singer Whitney Houston. Her fans at the Brisbane Entertainment Centre on Monday night walked out of her performance in disgust after she struggled to make it through her songs. Houston- Fans walking out of your show gives a wrong sign.
"She couldn't entertain a dead rat" said one disgruntled fan. Ouch!
Whitney only sang two songs before she was forced to take a break. She then came back and sang six more songs, reportedly coughing through the tracks, before leaving the stage and calling on her brother Gary to take over the microphone and sing. Whit also paused during "I Will Always Love You" to take sips of water.
This is not the first time she has struggled on Stage, last year in NY at her performance to mark her comeback after drug battle she felt exhausted.
Is Whitney battling heath issues?? However Houston's rep has blasted the criticism and her promoter Andrew McManus defends, stands by her & extending his support. She definitely needs a good break before she makes her next comeback.
Check out the video clip of her performance at BEC Whitney singing "I will always love you…"