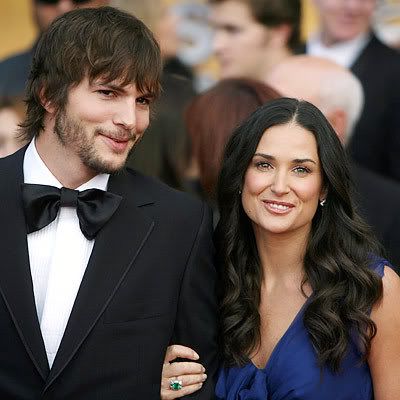 With the recent brouhaha surrounding Scientology and its followers, Kaballah's couple Ashton Kutcher and Demi Moore have fallen off the radar. Sources close to the couple say the timing is good, because the couple's relationship with the religion has been called into question as of late.
"Ashton and Demi used to have an impeccable attendance record," says one source with close ties to the Kabballah Centre in L.A. Another source close to the couple says it's been "months" since the two attended services or participated in the Shabbat dinner after Friday services.
Adding fuel to the fire is the fact that Kutcher was just last week spotted shopping on Robertson Blvd. without his trademark red string.