Britney and Sam drove up to the gate of her house when she suddenly jumped out of the car crying. Apparently, she had a big blow out with Sam. She did not get back in the car and walked towards the gates of the community. One photographer claims, Sam was grabbing Britney by the arm and shouting at her before she walked into the compound.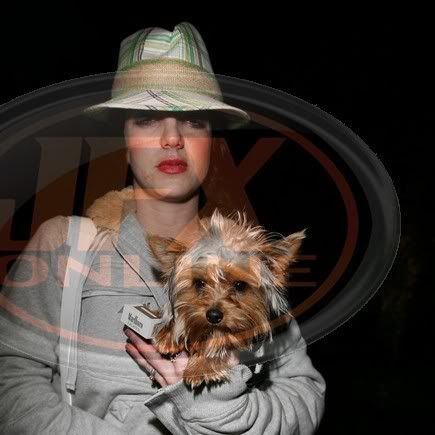 She left the gated community and started walking to nowhere crying. However, she stopped and returned to the gates and sat down.
Adnan made it to the scene, but Sam forbid security from allowing Adnan into the compound. Adnan Ghalib tells TMZ he got a frantic call from a hysterical Brit at that moment, pleading with him "Baby, can you come pick me up??" Adnan told us he told her to go into her house and he would be right over. When he arrived, however, he was told in no uncertain terms that he was not allowed to enter the gate — the guards were under strict orders from Sam not to let him in. He's tried calling each of her six cell phones and the house phone, but she's not answering.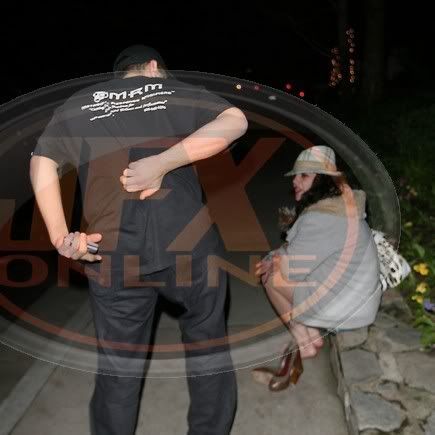 The cops showed up at Britney's Beverly Hills Estate to stop individuals not invited into the gated community from entering.
source
source
Britney is not with Adnan, but Filipe another photographer she has been pictured with recently. This girl really needs to get some REAL friends. It's sad she can only depend on the paparazzi! Video and more pictures at x17online.com
Update: Filipe drove Britney to Ralph's Grocery Store and then drove her back home to be with her parents. x17 claims she is with her parents and crying uncontrollably.
UPDATE: Britney back out and driving around. Her parents are still at her house. Britney was crying on the curb outside her house for 20 minutes before she left. She's met up with Adnan on the street, hoped out of the car she was in, and into his.
Britney called Adnan for help and drove to the Summit. However, he was denied access as Sam Lutfi had informed the guards that he was not allowed entry. Adnan then tried to call Britney, but Sam had turned all of her cell phones off.
The paparazzi captured Osama Lutfi sending messages to Adnan Ghalib. Hmmm…
The paparazzi caught a picture of what Lutfi was telling Adnan in a text message.
source
source
source
Details of what went down:
– Sam screamed "Go fuck your Paparazzi boyfriend!" before speeding off.