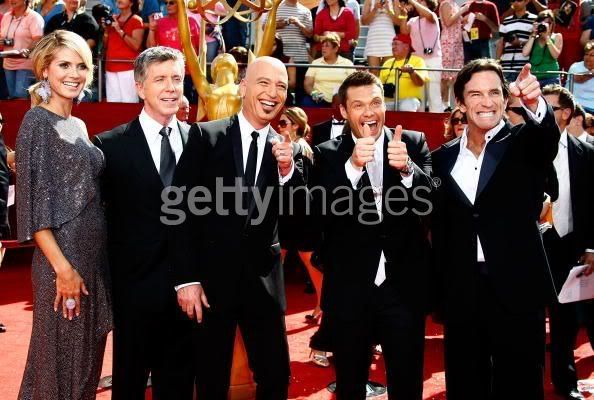 Oprah Winfrey opens the show and introduces the hosts for the night Howie Mandel (Deal or No Deal), Ryan Seacrest (American Idol) , Heidi Klum (Project Runway), Tom Bergeron (Dancing With The Stars) and Jeff Probst (Survivor). All five of them including Heidi are dressed in black suits and white shirts. Then William Shatner & Jeff Probst pulled of her suit and under she is in black sequin hot-pants.
The winner for Outstanding Supporting Actor in a Comedy Series is Jeremy Piven – Entourage. Jeremy kinda says the opening pretty much sucked. The crowd seemed to agree!
Julia Louis Dreyfus presented the award for Supporting Actress in A Comedy Series is Jean Smart for Samantha Who? This is the third Emmy win for her. The Desperate Housewives are giving the award for supporting actor. Felicity Huffman says "At Desperate Housewives we are a family" and Eva Longoria comments "God, you can act" lol…it was pretty funny and seemed to be honest.
The Emmy for Outstanding Supporting Actor in A Drama Series is Zeljko Ivanek for Damages this is his first Emmy.
Not sure about Ricky Gervais WTF – I think that they think it is funny there is a whole skit and clips of past winners who had short acceptance speeches. Trying to encourage people to not speak to long. They could have cut this skit out ughhhhh…
Conan O'Brien says he use to write dialog for Bart Simpson. He is presenting the Emmy for Outstanding Supporting Actress in a Drama Series is Dianne Wiest for In Treatment – Dianne did not show up for the Award show. Conan accepted it and commented "I will accept the award on her behalf and give it to Steve Carell".
Oh my Gosh Howie Mandel and Jeff Probst look so uncomfortable. They look very awkward. They are presenting the accounts with the "Deal or No Deal Girls" I am sure they thought going with 5 hosts would work but as this point it really is not.
Steven Martin is presenting an award to Tommy Smothers he use to work with him. First question is why doesn't Steve Martin age? So far he has been the best part of this show. In honor of the 60th Annual Emmy Awards Tommy Smothers was given an award not sure I missed it. Anyway Tommy started to get political – they let him talk he is lucky they did not cut him off.
A special Emmy performance by Josh Grobin. Josh sings 30 theme songs from television shows.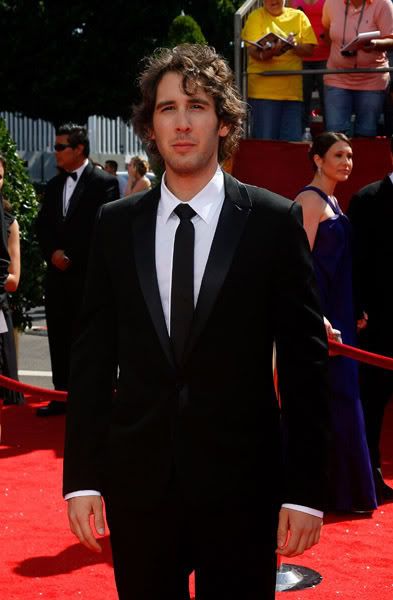 From 30 Rock Alec Baldwin – presents Lead Actress in A Mini Series or a Movie – Laura Linney. This was her third win and nomination. The show continues to be pretty bad. It continues with a tribute to Laugh In and the award for Variety, Music, or Comedy Series is presented to Jon Stewart.
Okay the show is so boring this year, something has to make it better. Not one great moment yet. Snore…. Martin Sheen talks about Presidential stuff on TV, no clips. Then he says to vote for your candidate "at least once."
Christian Slater & Christina Applegate present the nominee for Outstanding Made For Television Move Christian flatters Christina telling her she is basically the "most talented and beautiful person on TV" she responds by telling him "I am still going to beat you in the ratings" lol…. and the winner is Recount, – the show had eleven nominees.
Another God knows what (some Dragnet thingy) from Jeff Probst introducing William Petersen and Laurence Fishburne who presented the award for Best Supporting Actor in A Miniseries is Tom Wilkinson for John Adams. Tom could not be here tonight so they accept the award on his behalf.
John Stewart and Steven Colbert as Tom Bergeron describes then the most intentionally funny men on television. Both doing some silly skit about Prunes saying "America needs a Prune" presenting the award for Directing for a Miniseries, Movie or Dramatic Special.
Howie Mandell introduces the M*A*S*H set – poor Howie he is just so uncomfortable. Sandra Oh & Patrick Dempsey present the award for Supporting Actress in A Mini-series or Movie and the winner is dame Eileen Atkins for Cranford another No show.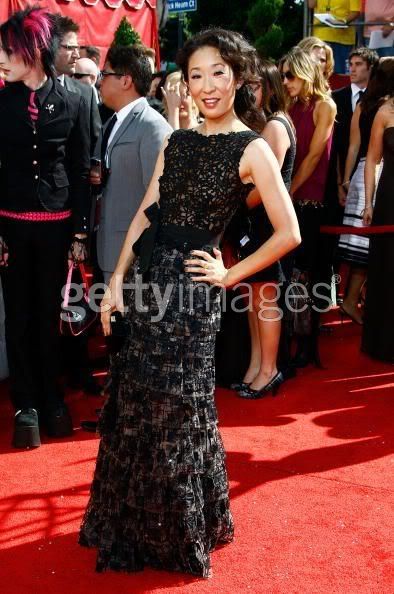 Kathy Griffin comes out with Don Rickles and she points at Don Rickles and then screams at the audience "Stand up. Everyone is in fear of what she will says. Finally she says her and Don are "The best pairing since John McCain and Sarah Palin". They are there to present the award for Best Reality Competition Program and the winner is Amazing Race.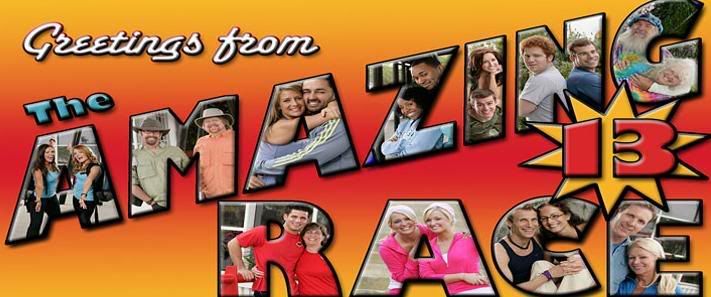 Cynthia Nixon & Glynn Turman presenting the award for Outstanding Directing For A Drama Series and the winner is Greg Yaitanes – House.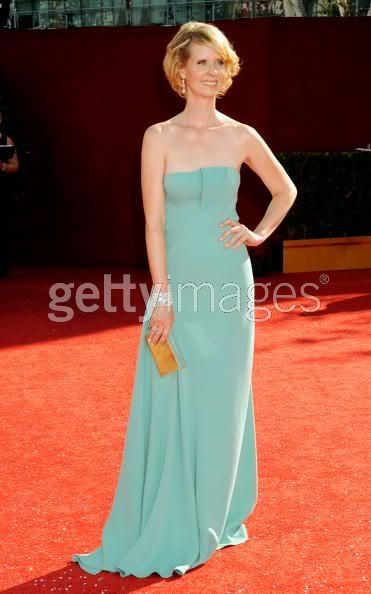 Candice Bergen is allowed to present any "Emmy she downright wants" as she. She is presenting an Emmy for Outstanding Lead Actor in a Comedy Series and the winner is Alex Baldwin and this is the first win for Alex and the seventh nomination.
From ugly Betty Vanessa Williams and America Ferrera presenting the Lead Actress in a Drama Series and the winner is Glenn Close for Damages.
Keifer Sutherland says "they are running out of time" so he gets right to presenting the emmy for Lead Actor in A Drama Series and the winner is Bryan Cranston for Breaking Bad it is his first win.
Beautiful Brooke Shields and Craig Ferguson – Brooke says to him "Is that your hand on My Ass?" and he says "Yes, and I am respecting your". She does not look pleased and he looks drunk! They are presenting the emmy for Lead Actress in A Comedy Series and the winner is Tina Fey. This is the forth Emmy win for Tina and her second tonight.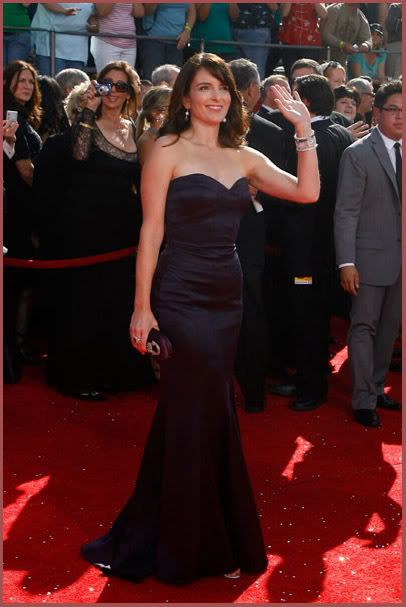 Jimmy Kimmel presenting the Emmy for Outstanding Host for Reality Competition show and lets hope Howie does not win please. and the winner is Jeff Probst thank goodness.
Mary Tyler Moore who looks fantastic and she is intro ducting "The eternal Golden Girl" Betty White. They are presenting the nominees for Best Comedy Series and the winner is 30 Rock. Tina Fey begs everyone to watch the show.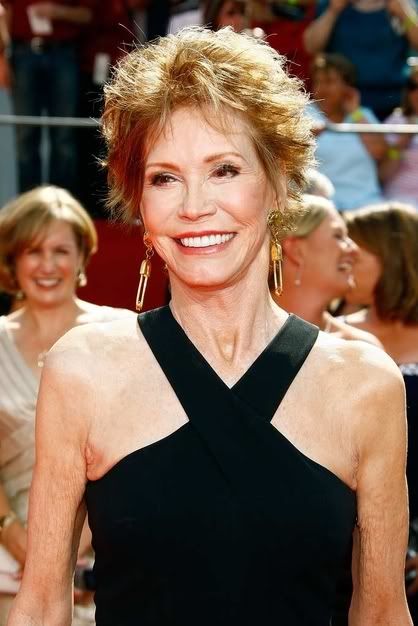 The final award of the evening is being presented by Tom Selleck and it is for Outstanding Drama Series and the Emmy goes Mad Men. It is the first year that they are eligible for nominees and they received 16 nominations.
All the hosts agreed the one that won the Emmy would end the show so Jeff Probst basically got to say goodbye as the confetti falls.
Not one of the best award show I have seen, if you missed it you did not miss a lot at least you did not lose 3 hours of your life. So what was the worst part of the show? Hands down Howie Mandel, the best part of the show Don Rickles! What was the message to future award shows "Don't have five hosts!" and if you have only one don't have Howie Mandel!