With that whining voice that only a mother (not HIS mother according to him) could love, rumor has it that we might be treated to another amazing acting performance by the talentless Marshall Bruce Mathers III, more commonly known as Eminem. It is being reported that Eminem is set to star in "Shady Talez," a 3D horror anthology. It will be Eminem's first feature film for seven years. The film will be produced by D.J. Classicz/Davis Entertainment, a genre partnership between I, Robot producer John Davis and writer-producer Dallas Jackson.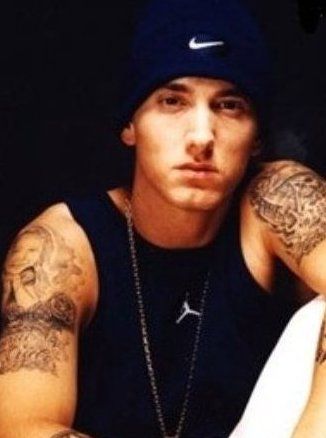 Its true that there is lots of bad rap music these days as the genre, along with rock and country, finds itself the most popular. When commercial viability becomes a reality for a musical genre in America it is usually a very short time before the quality of the work is sacrificed to its "saleability." This can mean anything from companies selecting artists based upon sex appeal and good looks rather than musical talent (The Spice Girls or New Kids on the Block) to people being chosen because they are stars in another field (Robert Downey Jr. or Gwyneth Paltrow) and come along with name recognition which makes for increased sales and ease of marketability. Of course Hollywood does the same thing in reverse – taking people like rap star Ice Cube and putting them into movies.

Anyway we stray here – let's stick to Eminem – this guy is the prototypical spiteful nasty little spoiled brat who blames everybody BUT HIMSELF for all the bad things that ever happened to him. Imagine a grown man and a millionaire entertainer at that writing song after song bitching out his mom and his oh so sad childhood. Listen M&M – GET OVER IT!!! You are an absurdly wealthy young man with good health and yet you cry and whine as if you were a penniless refugee with not a hope in the world. God you are disgusting. Show some class – have some respect for yourself and others – recognize that there are countless millions of people today who through no fault of their own face famine and extreme poverty through political manipulation and corruption. How dare you behave like such a whining little baby – grow up Eminem!