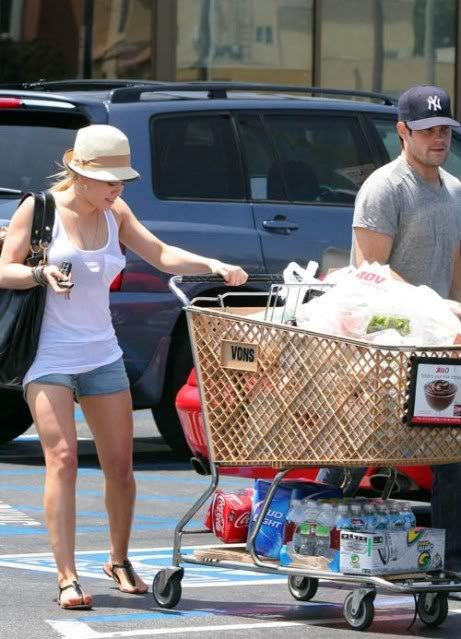 Taking care of their weekend errands, Hilary Duff and Mike Comrie were spotted out shopping at Vons Supermarket on Sunday afternoon (April 26).
The cute couple walked side-by-side as they loaded up their groceries into Hil's black Mercedes SUV before driving away.
I notice Hilary got pouch into her top, near her boobs… not sure how this really helps while shopping. But this really makes a fashion statement.