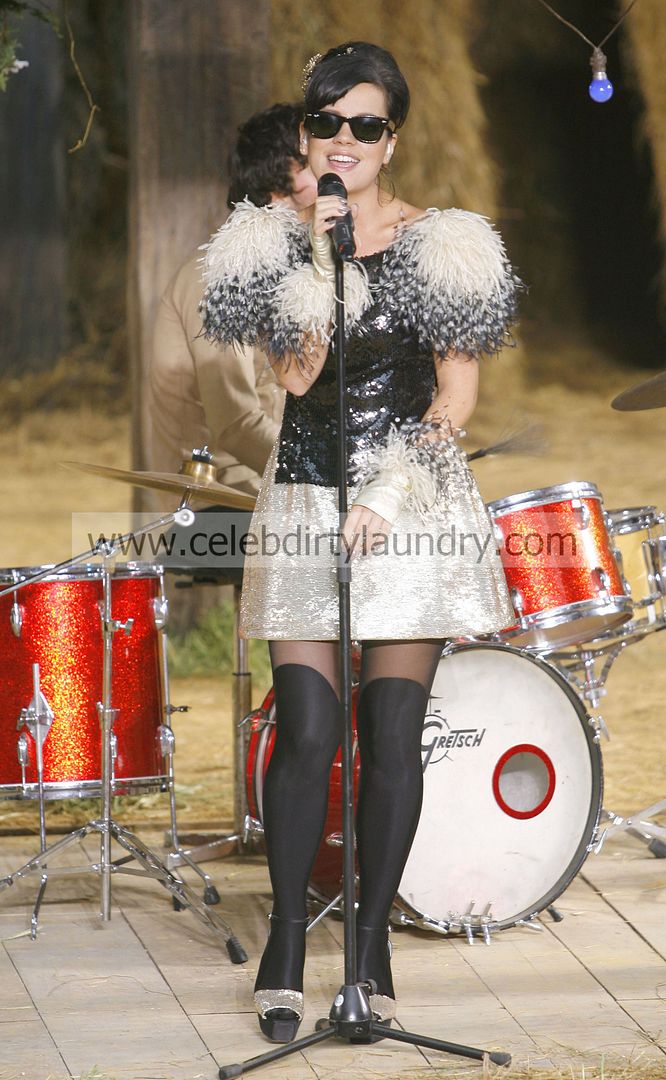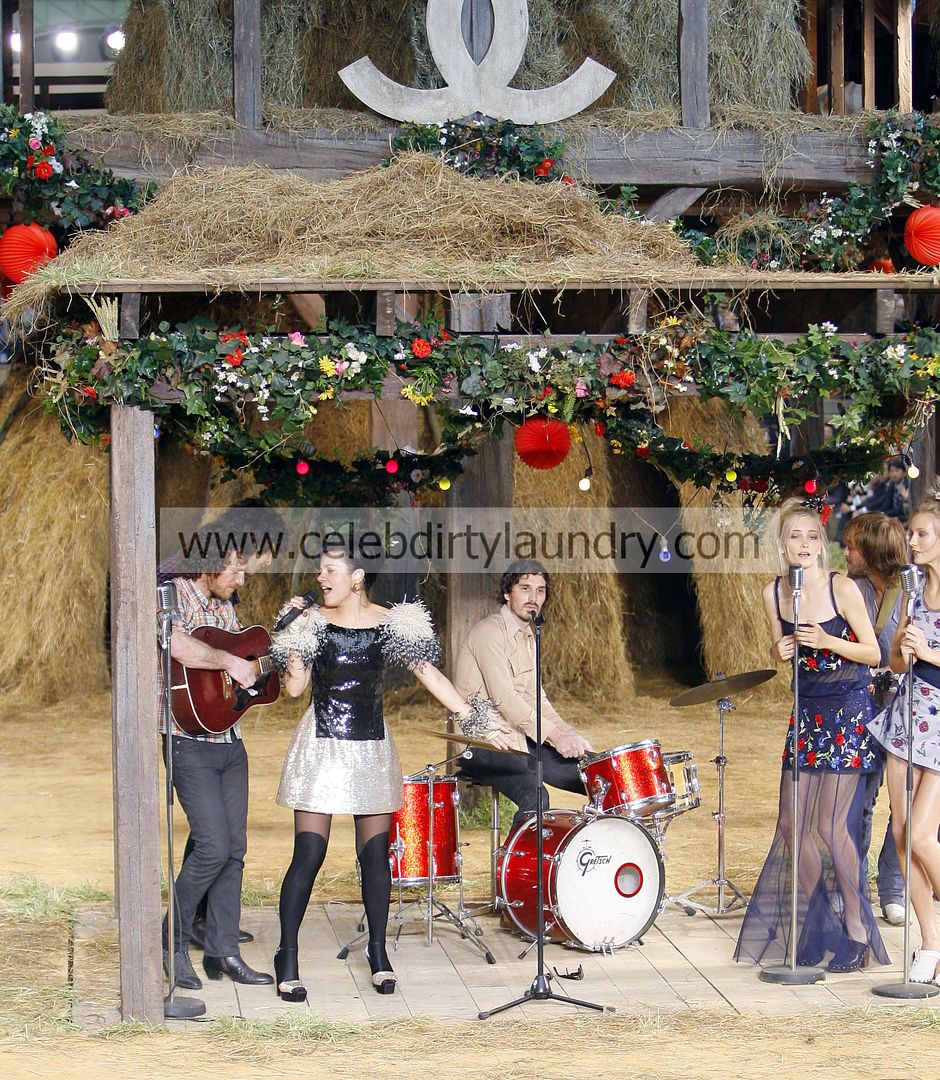 Lilly Allen performs during the Chanel Pret a Porter show as part of the Paris Womenswear Fashion Week Spring/Summer 2010 at the Grand Palais in Paris, France on October 6, 2009.
Blogs We Love
Bitten & Bound says Nancy Grace Attacks Jon Gosselin (VIDEO)
Amy Grindhouse says Lady GaGa Boiling Points MTV Show From 2005
CelebSlam says Mel's not an anti-Semitic drunk anymore!
Fatback Media says Michael Lohan is Concerned
Anything Hollywood says Lindsay Lohan Is Addicted To Prescription Pills
Boxer or Briefs says Rider Strong in Boxer Briefs
D*ana's Dirt says Khloe shows skin, and a hickey?
CelebPulp says Kim Kardashian on Cosmo cover
I Need My Fix says Matt Damon on 'Entourage' Finale
Busy Bee Blogger says Jake Gyllenhaal's Rough Day On Set
Grow A Brain Idiot says Man's Inhumanity to Man or Its a Dog's Life
Celebrity Fashion Watcher says Wow! Serena Williams goes Nude on the cover pages of America's ESPN magazine
Eat.Sleep.Celebrity says Anti Smoking Ad says "It's Gay to Smoke"
Allie Is Wired says Allie is Wired Supports Breast Cancer Awareness Month
Gossip Beast says Method Man Arrested For Tax Evasion
Glitterati Gossip says Will You Be My Black Friend?
The Star Celeb says Good Hair Movie Trailer
WizBang Pop says Cd Gems: Mass Rapido!'s PITY PARTY Is A True Power Pop Gem
Photo: Fame Pictures