In these credit-crunched times they say the hottest shopping destination is in a woman's own wardrobe.
That certainly seems to be the case for Elizabeth Hurley, who last wore this shocking pink satin dress six years ago at the Cannes Festival.
The model raided her wardrobe to find the perfect outfit for the annual Hot Pink charity party in New York last night – and came up trumps.
Don't think that you Liz Hurley is repeating her dresses year on year because of recession. It's not only recession the lady got a habit of repeating her dresses and loves to be with no bra's, loves to show off her fabulous nips. Date you touch those nips?

Elizabeth Hurley showed off her figure in a tight-fitting pink satin gown in New York last night (L) in a dress she last wore at the 2003 Cannes festival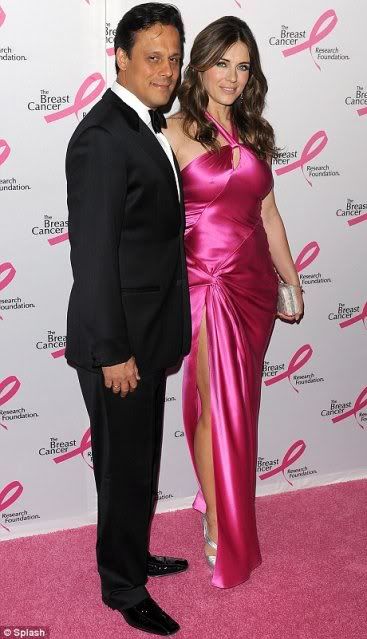 Glamorous pair: Liz was accompanied to the event by her husband of two years, Arun Nayar, at the Hot Pink party held at New York's Waldorf Astoria
Flash back! Elizabeth and Arun in Cannes, France in 2003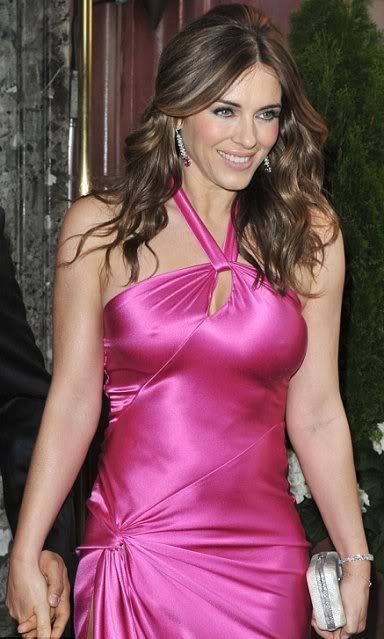 Bit cold Liz? Ms Hurley don't wear a bra