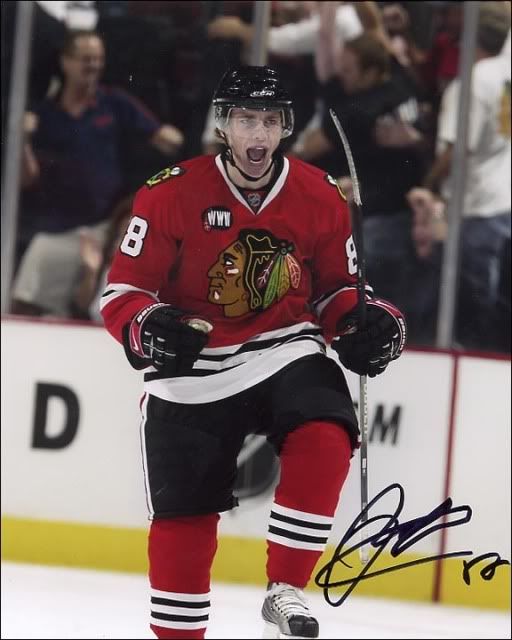 TMZ is reporting that NHL star Patrick Kane had a fight with a cab driver in Buffalo, NY for 20 cents. The Moron Patrick Kane and his cousin were arrested after they roughed up a cab driver because he could not give them change for their $15 cab ride. The fare was $13.80, the cabby gave them the dollar change but did not have the 20 cents. Apparently Patrick and his cousin went a little nuts.
The cab driver told police he was punched in the face and head, grabbed by the throat and had his glasses broken during the incident. Talk about going a little over the top!
Both men were charged with second-degree robbery, a Class C felony, as well as fourth-degree criminal mischief and theft of services, both Class A misdemeanors. WIVB-TV says Kane has pled not guilty. (no surprise here) Patrick plays for the Chicago Blackhawks but grew up in Buffalo and was in town to announce the funding of a local hockey rink.