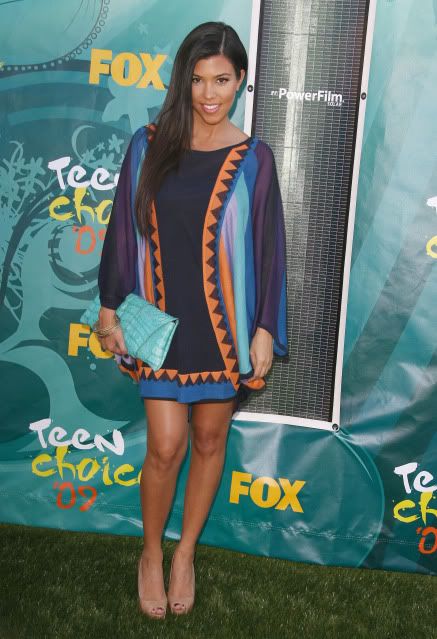 Kourtney Kardashian fell pregnant because she forgot to take her contraceptive pill. The 'Keeping Up with the Kardashians' star has revealed the father of her unborn baby is her ex-boyfriend Scott Disick, who she has now reconciled with.
Kourtney never thought it was "that big of a deal" to take her birth control until she discovered her happy news. The 30-year-old reality TV star said: "This sounds probably so dumb but there's so many times I'll forget to take my pill and just don't think it's that big of a deal. "I've done that several times and never really thought about it. It sounds so stupid."
Kourtney discovered she was pregnant after becoming nauseous while on holiday in Florida. She visited a doctor, who confirmed the news, leaving her and Scott initially "shocked". She said: "Scott is excited, but has his moments where he's really scared. "He was way more excited than I was. He definitely wasn't as nervous or scared as me, but then I think once I was fine with it, then he gets scared."
Kourtney also said the news was a huge surprise for her sister Kim. She added: "I don't think she's envious. Who knows though – Kim gets mad if I get the car that she wants… she like freaks out! But she definitely thought it was going to be her first, trust me!"
Kim has sent her best wishes to her sister, writing on her Twitter blog: "CONGRATS to my sister Kourtney who is pregnant! I am going to be an auntie!!!! Aunti Kimmie!!!! (sic)" Kourtney is due to give birth in December. Source: Bang Showbiz
Photo: Fame Pictures