Reality TV star, actor, and pro wrestling superstar Matt Riviera is giving away a very special evening for one lucky woman. "Date Riviera" is a contest that will give women across the country a chance to enjoy a night out-at least-with the multi-talented, electrifying Riviera, who has kept female fans spellbound, whether in the wrestling ring, on television, or on the big screen.
"This is a highbrow, upper class thing," Riviera says of the Internet-based contest. He adds, "Whoever is selected will be chosen for the right reasons, and you can bet the farm that Matt Riviera will treat the winner the way a woman ought to be treated!" Riviera says that entrants must be 21 years of age or older and will be asked to submit photos, along with explaining, in their own words, why they want to date him, all via e-mail.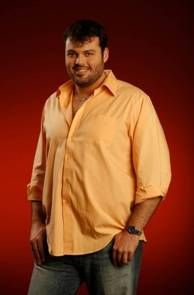 A website, http://www.dateriviera.com, has been set up to function as the contest's Internet home. The deadline to enter is January 8, 2010, with the winner to be announced on January 11. The date itself will take place on January 15.
Riviera says the lucky girl will also receive VIP tickets for a female friend and herself to attend the Mid-South Wrestling event to be held in Fort Smith on January 16, 2010, when Riviera will be defending the Mid-South Tag Team Title with Jeff Jett as they take on wrestling legend "Nature Boy" Buddy Landel and "All That" Allan Steele.
Riviera, who appeared on VH1's "Megan Wants a Millionaire" over the summer as an eligible bachelor, says he got the idea for the contest from his experience on that show.
"My reputation among the females pretty much speaks for itself," Riviera says about his ability to enrapture women, regardless of the role he's in at any given moment. "And being on the VH1 show made me think that I ought to give women the same chance with me that I had with Megan."

Riviera was quick to add that the winner of his "Date Riviera" contest won't necessarily be a one-time-only person in his life.
"I'm looking for love, just like anyone else," he says. "If we (the winner and he) hit it off, then it could go further than just the one date."