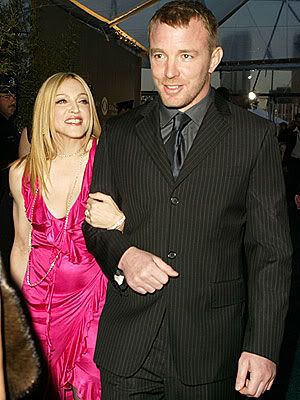 NOTW is reporting that MADONNA is handing Guy Ritchie a 64 million divorce pay-off. A Cash sum of $ 24 MILLION will land in the Brit's bank account in the next few days.
And the Guy will also be given the keys to the pop queen's $40 MILLION Ashcombe House country estate in Wiltshire. Guy will keep his $6 million Punchbowl pub but has signed away any claims on the superstar's $600 million business fortune.
Madge will keep their huge marital home in Marylebone, London. Lawyers for Madonna and Guy finalised the financial deal after the couple's "quickie" High Court divorce on November 21.
The pair will share custody of kids Lourdes, 12, Rocco, seven, and David Banda, three.
A source revealed: "He is getting one lump sum imminently. Guy wanted to stay in their London home but Madonna refused to split it in two, and eventually gave him $24 million as compensation. She decided early on that he should get Ashcombe. "Guy's ducked out of fighting over her fortune, even though he could be entitled to a big chunk." Source: NOTW